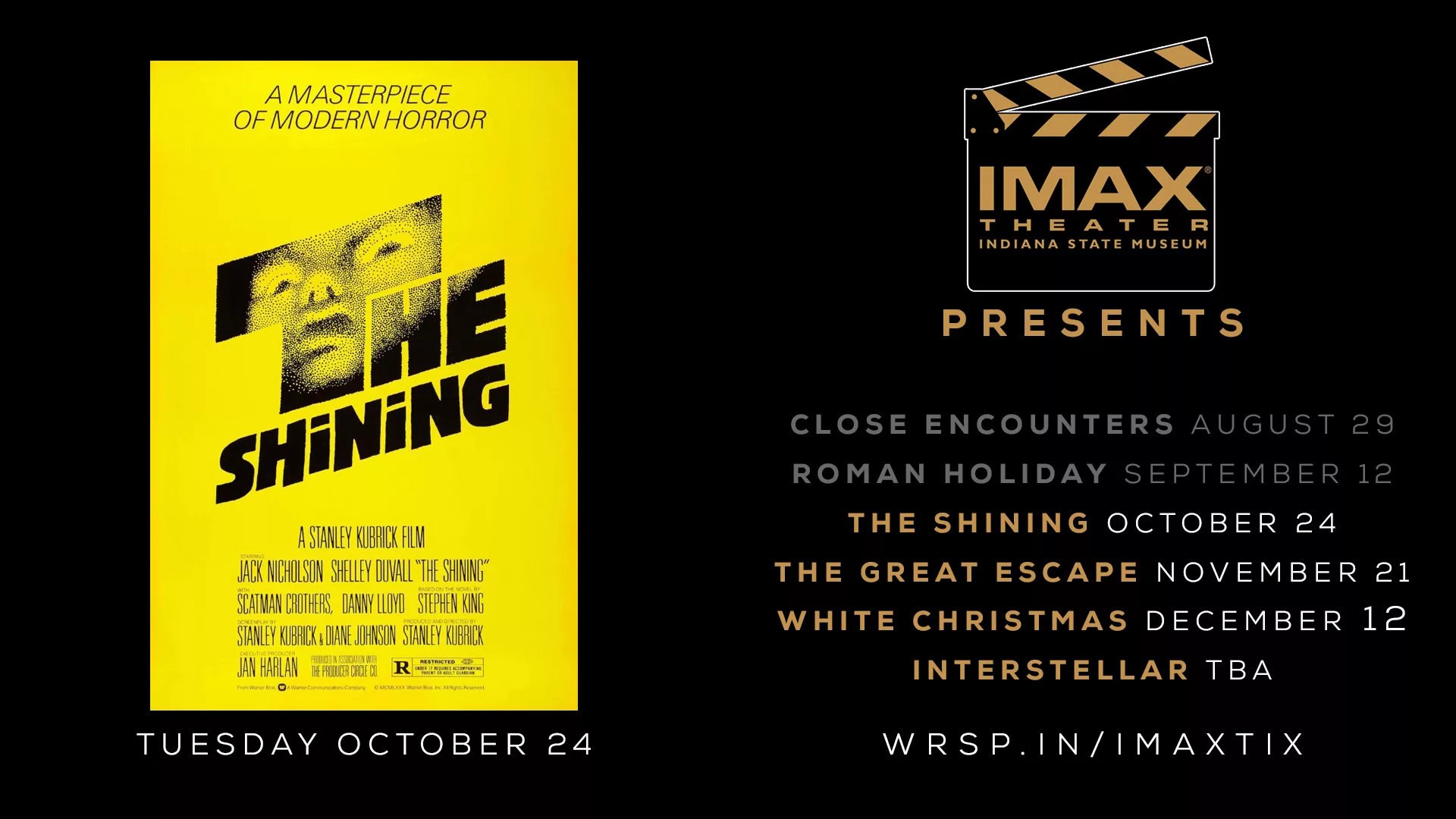 IMAX Indy Presents: The Shining
2D Digital
 |   | 
146min
 | Released: 
Oct. 24, 2023
Drama
IMAX Indy Presents: The Shining
Part of IMAX Indy's year long celebration of classic films.
This film has not been enhanced by IMAX and is not The IMAX Experience.
Signing a contract, Jack Torrance, a normal writer and former teacher agrees to take care of a hotel which has a long, violent past that puts everyone in the hotel in a nervous situation. While Jack slowly gets more violent and angry of his life, his son, Danny, tries to use a special talent, the "Shining", to inform the people outside about whatever that is going on in the hotel.
Related Events