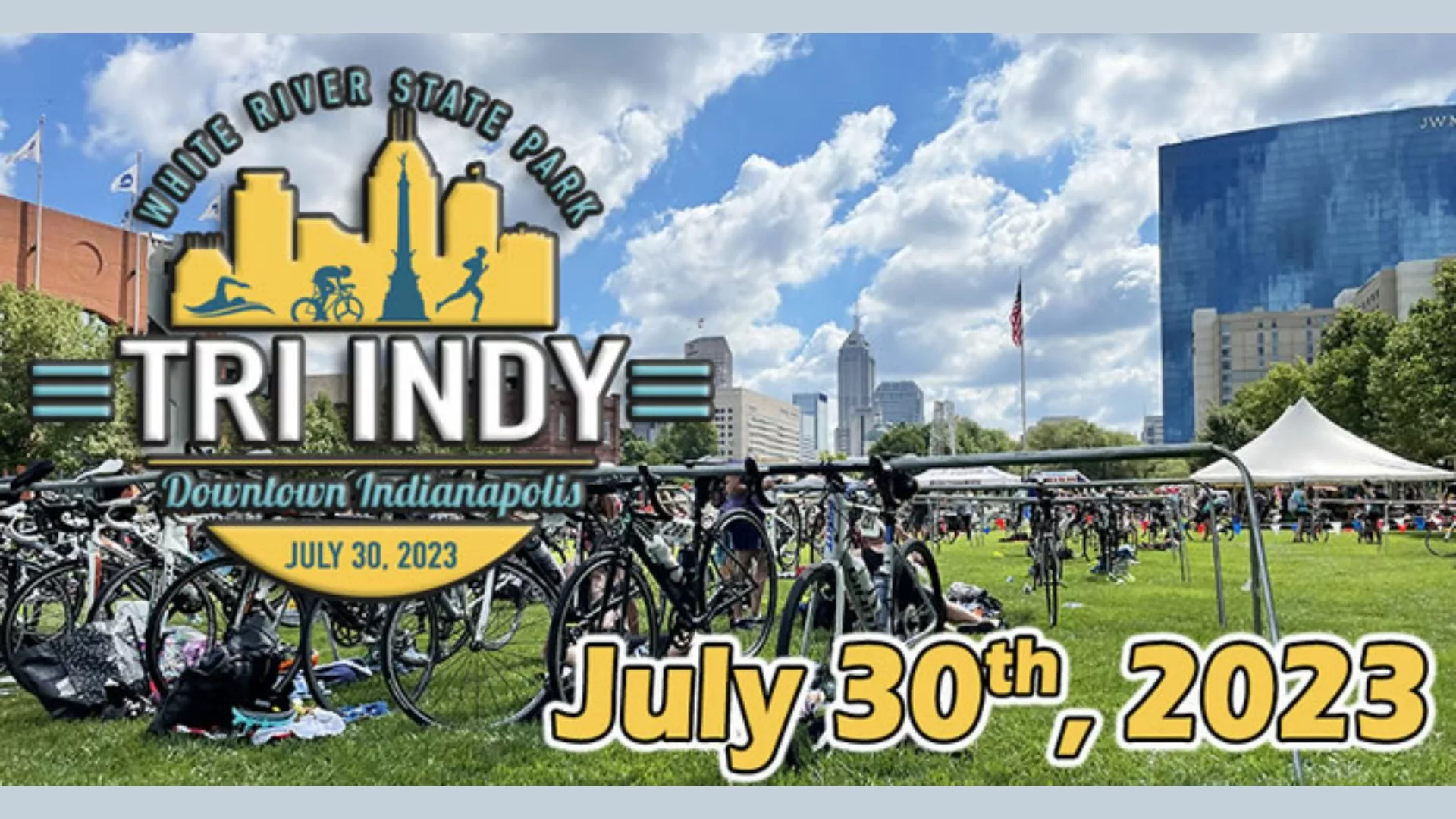 Tri Indy
Jul 30
at
7:30 am
–
12:00 pm
Join the fun on Sunday, July 30 for the 16th annual TRI Indy Triathlon and Duathlon! This Olympic, Sprint and Duathlon distance event will utilize the picturesque canal of downtown Indianapolis and the streets traversing the city's cultural and historic landmarks.
Event Options:
– Olympic – 1500 meter swim, 40K bike, 10K run
– Sprint – 500 meter swim, 20K bike, 5K run
– Duathlon – 2 mile run, 20K bike, 5K run
– Olympic Team Relay – 2 to 3 person team (one person swims, one person bikes, one
person runs)
– Team Categories: All-Male, All-Female and Co-ed
All Tuxedo Brothers triathlons/duathlons are sanctioned by USA Triathlon (USAT). Competitors are required to have either an annual membership ($50) or a 1-day membership ($15). 1-day memberships are good for a single event, and are non-transferrable to other events.
Related Events