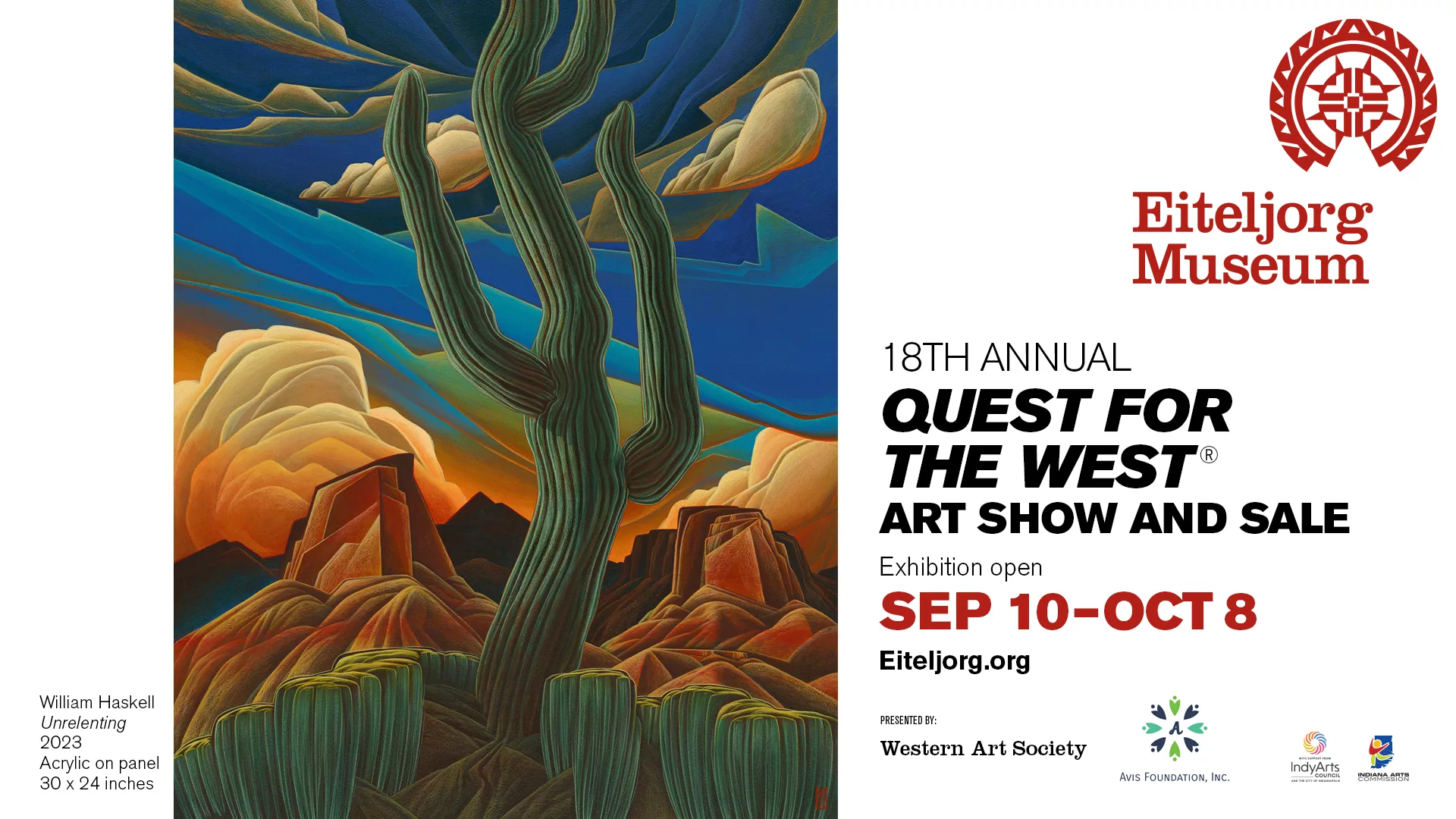 Quest for the West Art Show and Sale
Memorable experiences await pre-registered guests participating in opening weekend activities at the 18th annual Quest for the West® Art Show and Sale, September 8 & 9 at the Eiteljorg Museum in downtown Indianapolis. Guests will meet exceptional contemporary Western artists plus seasoned and fledgling art collectors from throughout the nation.
Purchase art in two luck-of-the-draw sales and enjoy delicious food and Hoosier Hospitality in a beautiful, intimate setting. On both days, enjoy tales told by guest speaker Jim Hatzell, an artist, photographer and movie and TV film crew veteran known for his detailed and authentic representations of the West.
Masterpieces in Quest for the West capture moments in time that range from the early days of the rugged West to contemporary expressions of our lives today. Now in its 18th year, Quest is one of the top Western art shows in the country.
Related Events