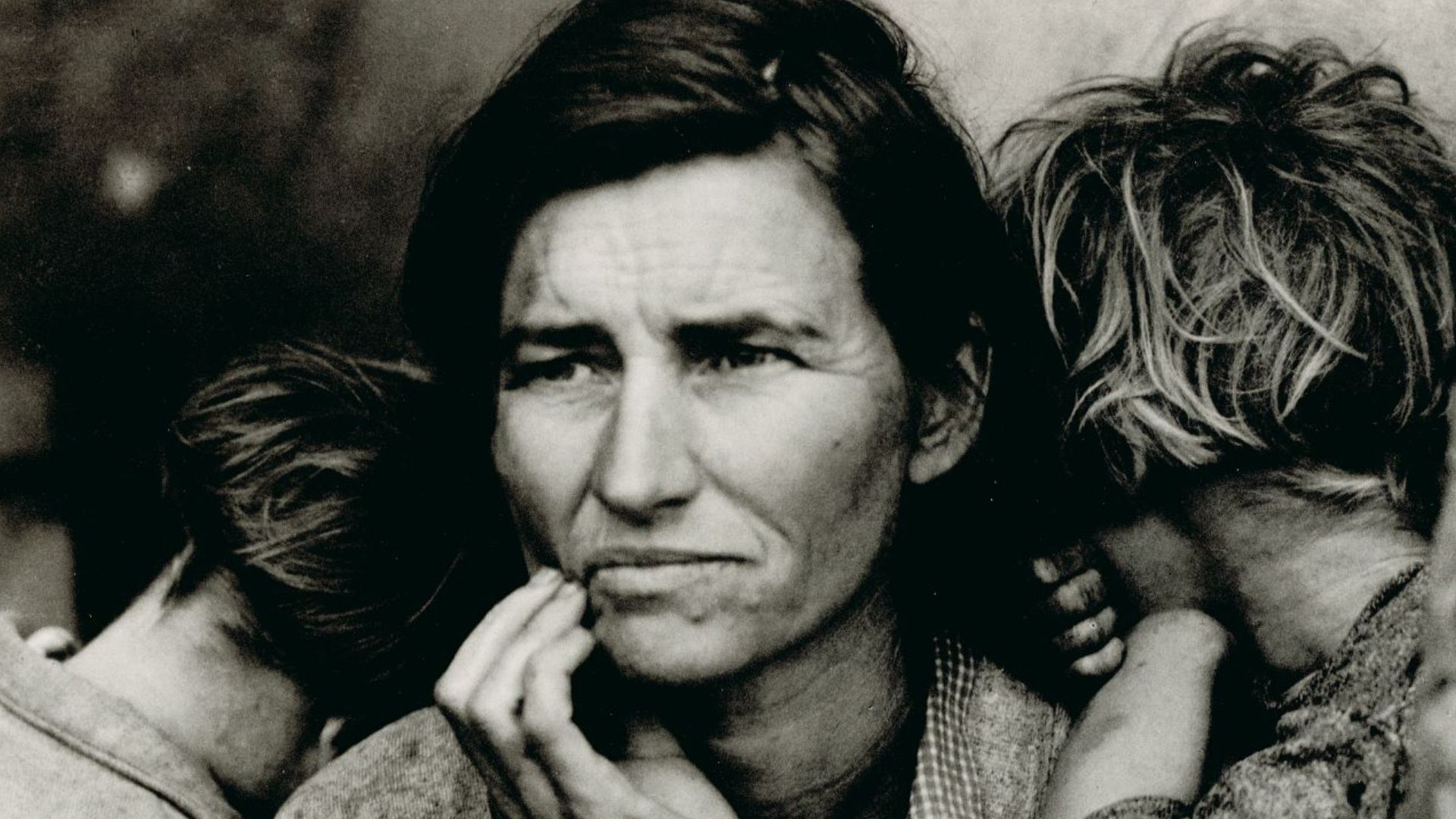 Changing Views: The Photography of Dorothea Lange
Changing Views: The Photography of Dorothea Lange includes oversized prints of 30 of Lange's remarkable images from the 1930s and 1940s, including her most famous photograph, Migrant Mother, Nipomo, California.
Taken in 1936 in a migrant-worker camp, Lange's stark black-and-white photograph of a woman with a forlorn expression cradling an infant — with two other children huddled behind her — is considered the iconic image of America during the Great Depression. Reproduced many times, including as a U.S. postage stamp, Migrant Mother has come to symbolize homeless families and migrants uprooted by economic crises. Visitors to Changing Views will experience up close a framed print of the photograph with the mother's unforgettable, haunting gaze.
Changing Views features many more of Lange's images made during her time as a traveling documentary photographer for federal government agencies during the New Deal and World War II. Committed to social justice, Lange (1895-1965) used her Graflex camera to bring out the humanity of and create empathy for ordinary people struggling with poverty, unemployment, homelessness and dislocation. And, the exhibition features striking works by other 1930s documentary photographers who were peers of Lange's, such as Walker Evans, Mike Disfarmer and Doris Ullman, among others.
The Lange photographs are from the collection of Michael Mattis and Judith Hochbert, and the exhibition was organized by art2art Circulating Exhibitions. Sponsored by Capital Group and Avis Foundation, Inc., with additional support from Roberts Camera, Changing Views: The Photography of Dorothea Lange is included with regular Eiteljorg Museum admission. For more details, visit Eiteljorg.org/ChangingViews and Eiteljorg.org/events.