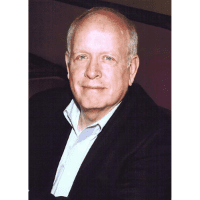 Frank Hancock • President/CEO/Owner • Sport Graphics
Frank and Linda Hancock founded Sport Graphics in 1986. Over the last 30-plus years, Sport Graphics has developed into an enterprise that is a multifaceted provider of event signage and logistics support services. Sport Graphics is also the parent company to Section 127, a full-service creative agency located in downtown Indianapolis. The company's commitment to excellence and on-time service has been rewarded with multiple new annual events and the enhancement of long-term relationships with existing clients.
Both Frank and Linda remain active today in the business, along with their three children. Both are graduates of Ball State University, where Frank once served as Vice Chairman of the Board of Trustees', a position he held for more than 10 years. They both have served on several civic boards, including the Indianapolis Zoo, Warren Township School Board, Tri Kappa and the Community Health Network Foundation, in addition to actively participating annually in many charitable events. The couple have three children, and seven grandchildren, and reside in Indianapolis.