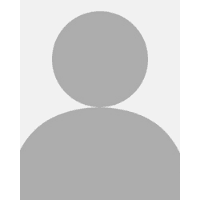 Dawn C. Tabler was appointed to the White River State Park Development Commission on February 3rd, 1999 by Governor Frank O'Bannon. She was appointed as Vice Chair during Governor Joe Kernan's term in 2003-2004. Dawn was appointed as Commission Chair by Governor Mitch Daniels in 2005, making her the first woman to serve as Chair for the Commission. On November 30th, 2015 she was reappointed as Commission Chair by then Governor Mike Pence. She continues to faithfully serve the Park's vision and two fold mission:
1. to develop on the banks of the White River in the State's Capital city an urban park of unique character that captures the history and traditions that have marked Indiana's growth and development; to provide an aesthetic gathering place that celebrates the State's natural endowments; create new recreational, cultural and educational opportunities for the general public; and contribute to the economic well-being of the State.
2. To provide continuity in the development process for the Park and to establish an environment that can attract investment and commitment.
She attended Indiana University and also completed a course of study at Wharton School of Business Securities Institute in Philadelphia. She attended high school in Flora Indiana, at Carroll High School.
After serving in several political and government positions, Dawn worked in public finance for 25 years serving on the National Board for Women in Public Finance and the Executive Women's Leadership Board for Key Bank. She held the position of Vice President of Public Finance with Bank One, and Senior Vice President & Senior Manager with Key Bank. She also participated in the financing of many government and educational buildings in Indiana.
Dawn has served on many boards and commissions including Indiana University Dean of Student's Advisory Board as well as Chair of the Parents Fund through Indiana University Foundation.  She was also a member of the Executive Council for Indiana University Alumni Association.  Other boards and commissions on which she served include those related to the arts and mental health.
Dawn received the Sagamore of the Wabash Award from then Governor Mike Pence on October 19, 2016, and also received the Lieutenant Governor's Partners in Progress in 2010.